Calendar and Events
Stay in the Know with our Calendar of Events and see where our Mobile Clinic will be next.
Register or Download Flyers for Upcoming Events, Classes, or Programs.
Learn about Volunteer Opportunities for Special Events.
---

If you believe in what Silent Voices is doing, please consider supporting us – every gift – no matter how large or small – makes a difference in the lives of our moms and their children! 
---
---
40 Days for Life South Bay 2022 Spring Campaign
March 2nd to April 10th
Visit www.40daysforlife.org/chula-vista to learn more and download flyers to share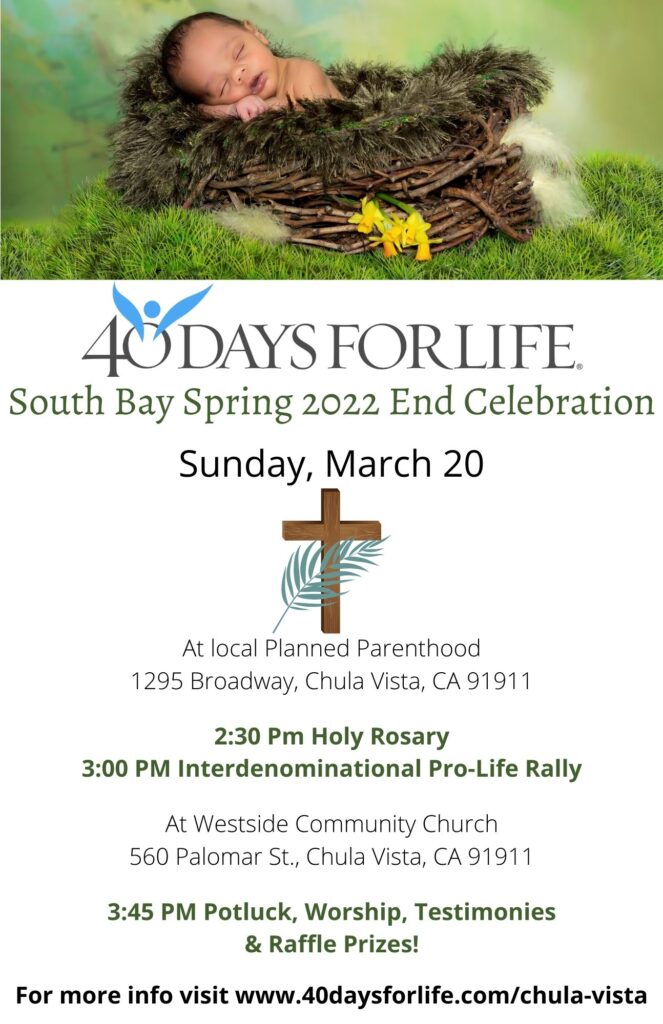 Sign-up for 40 Days for Life South Bay!
---
Making Life Disciples
Pro-life Training program for the church to reach women and men facing unplanned pregnancies. Find out more on our Making Life Disciples page under the Get Involved tab.